Ribbon and Lace or Anything goes is the Challange
this time by
Crafty Catz
and look at the sponsors.
Band och spets eller ATG. Till den här utmaningen
med dessa söta stämplar från
All dressed up.
Utmaningen hittar du
här
Sponsorer: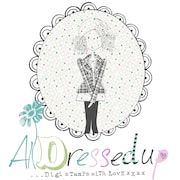 Det var länge sedan jag arbetade med craft, så nu fick det bli det
till detta kort med den här ljuvliga flickan i sin sommarhatt.
Färglagd med distresser och papper från Maja Design Demin.
Dies från Gummiapan. Tycker du som jag att blått
blir väldigt
snyggt ihop med craftpapper?
Kortet är med i följande utmaningar: